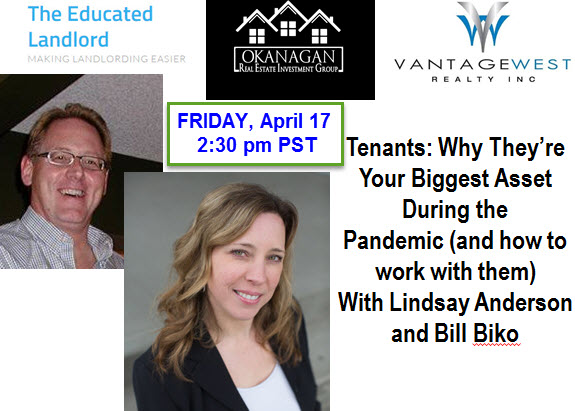 Our Next regular event will be held on FRIDAY, April 17, 2020
2:30 PM (PST) ONLINE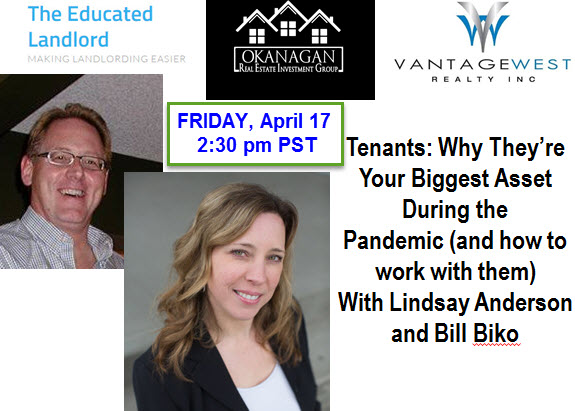 The last challenge you need right now is a vacant property.
That's why keeping and working with your current tenants is a huge part of succeeding during this pandemic crisis, or at least it should be!
Will your tenants be able to pay next month's rent?
Do you know if you tenants are still working?
Have you talked to your tenants in the last month?
If you answered no to any of these questions you have to join us for our upcoming live webinar. And if you answered yes to any or all of them, well thank you you're already on the right track, but we'll still have some valuable info and tips to keep you moving forward!
Lindsay and Bill Are Here To Help
Please sign up through our link below: