I am really excited to be part of the FIRST real estate investment group in the Okanagan.  I love living here.  And I love investing here.  My husband, Geoff and I have been investing since 2001, transacted over 300 deals and over $80 Million in Real Estate.  We went through a tremendous amount of challenge during the recession of 2008.  We were heavily invested in Alberta and (like a lot of folks) ended up learning some very "expensive" lessons.  We moved to the Okanagan in 2012 along with our 5 amazing kids (yes, FIVE.  They are all  mine, all his and none of them are twins- our most frequently asked questions).  In the process, fortunately, we have rebuilt another multi- million dollar portfolio.  I have also had the sincere pleasure of creating a Real Estate Investment Coaching program where I get to work one on one with real estate investors around the world.
Since moving to the Okanagan,  I have been asked many times if there is a Real Estate Investment Networking Group.
The reason I was able to get started back in 2001 was because we belonged to a Real Estate Investment Group (the REIN group).   Being part of this type of community helped my husband and I take massive action,  surround ourselves with like-minded people, learn and grow.  It is my sincere hope that the Okanagan Real Estate Investment Group becomes a place for real estate investors and professionals to expand, grow, learn, and prosper!
-Julie
Email Julie:  Julie@OkanaganREIG.com
Call (or text) Julie:  (778) 215 7653
I have always been keenly interested in Real Estate but struggled to find my voice in this industry. I knew I wanted to be involved but didn't want to be an agent, or to work a trade or construction for the long-term. So I bought a few houses and dabbled on the periphery for many years.
As my career progressed, I focused on 3 areas: Banking, Entrepreneurship and Coaching. After spending 10 years in various corporate positions, with quite a bit of success, and building a few small businesses along the way, I knew it was time to cut my ties. I wanted something more! I wanted to spend time with my kids watching and helping them grow and focus on helping to build and be a part of my community. I wanted to be free to do it on my terms.
My biggest passion in life is being a part of people/s success. Knowing I helped someone achieve a goal and being a part of that process gives me the warm and fuzzies. So when I met Geoff and Julie we automatically connected. I am so excited to facilitate and build the Okanagan Real Estate Investment Group and see what we can accomplish together!
Come out and let us help you invest not only in our Communities but in your future!
– Jason
Mortgage Specialist, CIBC
email Jason: Jason@OkanaganREIG.com
Call Jasone:  (778) 363 2607
Welcome to the Okanagan Real Estate Investment Group. Real Estate has always been a big part of my life in various capacities. For 20 years I owned and operated a Home Hardware Building Centre that had been in my family for 3 generations spanning 100+ years. When I wasn't directly investing in Real Estate I was designing, estimating and supplying the construction of numerable residential, commercial and large farm structure projects. I also have extensive knowledge in renovations and all the parts that go along with that such as plumbing, electrical and so on.  Growing up in the "Hardware Business" instilled a deep appreciation for customer service and providing value to my customers.  I look forward to including those same values into this organization.
The skill I most like to share is my expertise in human behavior and life mastery. I love to explore the concept of how we create our own reality and how to live a life of purpose and inspiration. I work with many people to explore how to consciously change their thoughts and belief systems in order to change their reality. I plan to share many practical methods that will allow anyone to experience more abundance in any area of their life. 
It has been very fun to create the structure for this group. I invite you to bring your enthusiasm, your eagerness, and your willingness to share and support others.  You are an integral and necessary part of the success of this community and those involved in it. I look forward to seeing you at the next meeting.
-Geoff
Email Geoff:  Geoff@OkanaganREIG.com
Call Geoff:  (778) 214 6507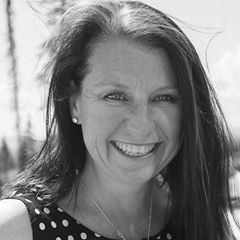 A Note From Marie…
I am from England originally but have also lived in Australia, I migrated 5 years ago and immediately fell in love with the beautiful mountains and lakes.   I currently live at Big White with my 2 boys aged 12 and 13.
My Real Estate Story
I have experienced a few real estate ventures while living in Australia.   I have designed and built houses from scratch, sub-divided blocks, renovated, knocked down old houses and rebuilt.  I have made a fortune and lost a fortune, and fun along the way.   My goals are to move to Kelowna sometime this year then buy a property a year for the next five years!
If you have any feedback, questions or suggestions for OREIG please feel free to contact me at
info@OkanaganREIG.com
.  I am looking forward to speaking to you all.
Contact Marie on (250) 765-7659