Join us for our June 2022 LIVE In-Person event!
by Okanagan Real Estate Investment Group – OREIG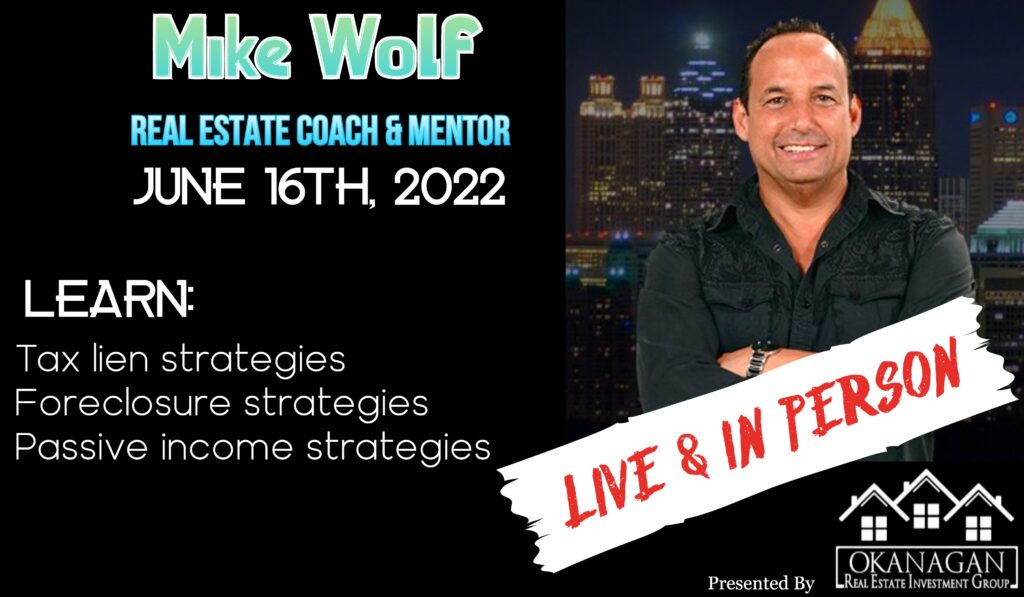 Get ready and pumped up for a strong 2022 real estate investing market!

About this event

Mike Wolf has been an investor for over 30 years, He specializes in strategies such as tax liens and deeds as well as helping people who's homes are heading into foreclosure by offering win-win solutions.

In addition to real estate investing he's also an international speaker, philanthropist and world traveler.

Mike has been on NBC, FOX, and spoken on the TEDx stage.

Mike's biggest passion is teaching people how to create passive income so they can replace their jobs with a lifestyle of freedom.

Come learn from someone who's surrounded himself with some of the top leaders in their spaces. He is coming to Kelowna, live and in person, so make sure you don't miss out on this opportunity to educate yourself from one of the best!

Join us afterwards for informal networking and mini masterminding with fellow members and the OREIG team across the parking lot at Urban Distillers. Food and drink will be available for purchase.