I am really excited to be part of the FIRST real estate investment group in the Okanagan.  I love living here.  And I love investing here.  My husband, Geoff and I have been investing since 2001, transacted over 300 deals and over $100 Million in Real Estate.  We went through a tremendous amount of challenge during the recession of 2008.  We were heavily invested in Alberta and (like a lot of folks) ended up learning some very "expensive" lessons.  We moved to the Okanagan in 2012 along with our 5 amazing kids (yes, FIVE.  They are all  mine, all his and none of them are twins- our most frequently asked questions).  In the process, fortunately, we have rebuilt another multi- million dollar portfolio.  I have also had the sincere pleasure of creating a Real Estate Investment Coaching program where I get to work one on one with real estate investors around the world.
Since moving to the Okanagan,  I have been asked many times if there is a Real Estate Investment Networking Group.
The reason I was able to get started back in 2001 was because we belonged to a Real Estate Investment Group.  Being part of this type of community helped my husband and I take massive action,  surround ourselves with like-minded people, learn and grow.  It is my sincere hope that the Okanagan Real Estate Investment Group becomes a place for real estate investors and professionals to expand, grow, learn, and prosper!
-Julie
Contact JULIE HERE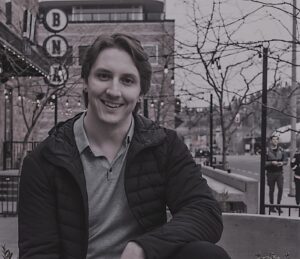 Taylin Simmonds is a Kelowna based real estate investor who specialized in long term holds and creative financing. When he isn't investing in real estate, he's scaling his ghost writing agency to multi six figures and growing an online community centred around healthy lifestyle based entrepreneurship.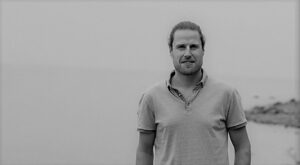 A-Jay moved to the Okanagan in 2020 from Saskatchewan where is was (and still is) an active real estate investor.  He also helps companies innovate when it comes to marketing digitally as well as physical marketing materials.  A-Jay has been working hard to network and gain numerous contacts throughout his time here in the Okanagan. 
Contact A-Jay HERE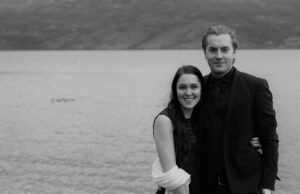 Ian and Jules recently relocated to the Okanagan from Manitoba! Throughout the years they have done business and real estate in both Ontario and Manitoba. They are so excited to now reside in Kelowna and explore everything BC has to offer. Ian is actively involved in real estate education and Jules is passionate about hosting events. Getting connected with the OREIG community has made a huge impact on our lives, and we look forward to being a part of the growth and development taking place here in the Okanagan! 
Contact Jules and Ian HERE