Next Events …
OREIG's next regular event is Thursday, December 20, 2018 at 7pm
at the Best Western Plus in Kelowna – 2402 Hwy 97 N, Kelowna, BC V1X
FIRST EVENT IS ALWAYS FREE FOR NON-MEMBERS
REGISTER FOR DECEMBER 20, 2O18 EVENT HERE!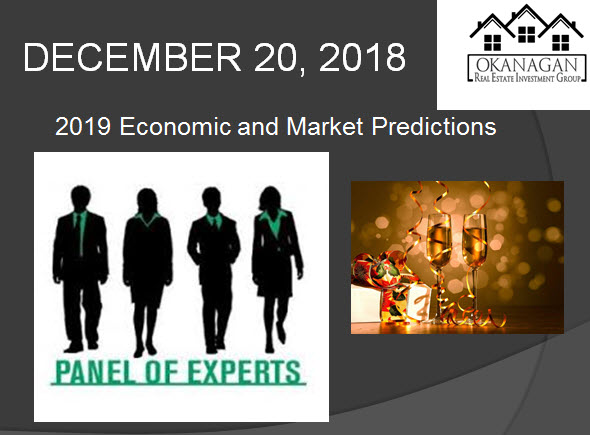 Our December Meeting is all about the Okanagan Economy and how real estate investment may be impacted for the year 2019.  We have 2 amazing speakers from the Regional District of the Central Okanagan as well as an expert from statistics experts, Knew Realty.  After the presentations, we will host a panel discussion with a local, experienced realtor along with our guest speakers.  The last part of the event will be a Christmas party/networking social event for OREIG Members and new attendees.  We will provide appetizers, non-alcoholic beverages and there will be a cash bar available as well.  We look forward to finishing 2018 on a high note, ready to go into 2019 with excitement, education, and growth.
As always, FIRST Event is FREE!
Our events also include Open Mic times.  Be sure to come prepared with your opportunity, service, or even a success story!  You get 90 seconds to present your opportunity- so make sure and write it out and practice it ahead of time!  NOTE: Open Mic is for OREIG Members Only.