Next Events …
MARKET PREDICTIONS FOR 2018!
With Local Expert Realtors and Experts come and join us and "weigh-in" on their predictions for 2018!
REGISTER FOR DECEMBER EVENT HERE!
Panel of Experts in Real Estate, City Planning and Economics
Where are we on the Market Curve, are we near the top? Is this roller Coaster cresting? Ready to roll or not quite there?
Are you uncertain or nervous about where Real Estate prices or Vacancy rates will go?
Are you thinking about investing but worries it may be too late?
Let us help you plan your strategy for the next 18 months with insights from our Local Experts

AJ Hazzi, Founder, Associate Broker .
AJ is a 25 year Kelowna resident who enjoys the active, healthy lifestyle offered by the Okanagan Valley region. When business is over for the day, you can find AJ volunteering and training at the Kelowna boxing club, or playing one of the many other sports he enjoys including golf, baseball, hockey and skiing. A love of travel has led AJ all over the globe, learning about the world, meeting new people and broadening his horizons. AJ plays an increasingly active role in the community, serving with the Mt. Boucherie expansion society and other professional organizations.
Krista Mallory – Economist/Business Development with the Central Okanagan Economic Development Commission (A division of the RDCO).
Krista is responsible for initiatives that foster sustainable economic growth in the Central Okanagan by supporting existing businesses and encouraging new investment, including workforce development, regional promotion and sector and business development.
Ryan Smith – Department Manager, Community Planning, City of Kelown.
Ryan is a 10-year veteran of the City of Kelowna and has worked at all levels of City planning and is intimately familiar with the development process and market in Kelowna. Here's his Linked|in bio as well:
Thursday 21st December 2017 at 7pm
Best Western Plus in Kelowna – 2402 Hwy 97 N, Kelowna, BC V1X
FIRST EVENT IS ALWAYS FREE FOR NON-MEMBERS


Next Webinars – Members Only..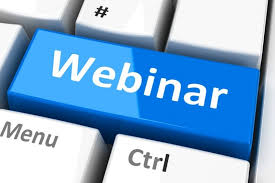 Members ONLY LIVE Webinar 7pm 11th July with John McCabe – Register Here!
Members ONLY LIVE Webinar 6pm 9th August 2017 with Ken Beaton – Register Here!
 Please be sure to register at info@okanaganREIG.com  
As always, FIRST Event is FREE!
Our events also include Open Mic times.  Be sure to come prepared with your opportunity, service, or even a success story!  You get 90 seconds to present your opportunity- so make sure and write it out and practice it ahead of time!  NOTE: Open Mic is for OREIG Members Only.