Welcome to the Okanagan Real Estate Investment Group Website!         Our objective is to connect like-minded people in the Okanagan Real Estate Investment Community with each other to Share, Learn, and Collaborate!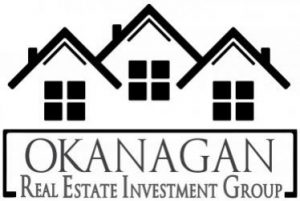 Our Next regular event will be held on Thursday, October 17, 2019
 7:00-9:30pm at the Best Western Plus in Kelowna
Join us The Third Thursday of this month (October17) to learn about "Prospecting for Deal Partners".

 

This is sooooooooo important!  Maybe you have some deal already and want to raise more money.  Maybe you have none of your own money but GREAT Credit!  Maybe you have no money, No credit, but a BURNING desire to invest in real estate.

 

No matter what or where you are in your Journey, This Month's Speakers HAVE BEEN IN YOUR Shoes and they are going to be teaching you how to find what you need so you can start or grow your real estate investment portfolio.

 

Jon Simcoe has been investing in Real Estate for over a Decade.  He has transacted over 200 deals and he knows how to Prospect for Partners.  His methods are used by many other Real Estate Investors because he is also a Leading Authority on Canadian real Estate investments.  Also known as "The Rent to Own King", we are grateful to have him as part of OREIG since the very beginning.

 

Ross Lightle is considered Canada's Premier Real Estate Investment coach.  He has been investing in real estate since the early 1980's!  That's over 3 decades!  Ross has trained thousands of Entrepreneurs on topics including real estate, business management, marketing, personal growth, asset management, Rent To Own, Tenant Management, and so much More!  He was the President of the Rich Dad organization for a decade as well.  We are so proud to have Ross on our Team

 

Ross and Jon are both local in the Okanagan.  They are dialed into the market.  They know what to (and not to) do to get Deal Partners for your deals and it all starts with Prospecting!  

 

It's going to be fantastic night of networking, learning, and surrounding yourself with like-minded people.  Click on the link below to register for this event.  And as always, your FIRST event is FREE!
As Always, Your FIRST Event is ALWAYS FREE!
Our monthly evening events also include Open Mic times.  Be sure to come prepared with your opportunity, service, or even a success story!  You get 90 seconds to present your opportunity- so make sure and write it out and practice it ahead of time!  NOTE: Open Mic is for OREIG Members Only.
Attention OREIG MEMBERS!!!!
Be sure to join our Members Only Facebook Page to get EXCLUSIVE downloads, information AND previously recorded Events!
(Must be an OREIG Member to access)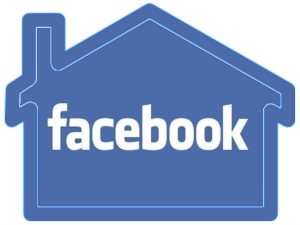 The Okanagan Real Estate Investment Group has been created to provide a regular place for real estate investors, industry professionals, and business owners to connect, network and grow.
The founders of the Real Estate Investment Group have been collectively investing in real estate since 2001. They have transacted hundreds of deals and close to $100 Million in Real Estate Transactions.
The vision for the Real Estate Investment Group is to create a Mastermind environment where real estate investors (new and veteran), industry professionals and business owners can surround themselves with like-minded people.
Through networking and dealing locally in the market, they have been asked many times "Why isn't there a real estate investment group in the Okanagan?"  So they decided to create one!
If you already attended a PREVIOUS event and have not yet decided to join as a MONTHLY Member, please click on the following link to become a Okanagan Real Estate Investment Group member:
There is dedicated time set aside specifically for networking.  This is where so much excitement can happen!  Can you think of a better place to find your next deal?  Your next Joint Venture Partner?  Your next Client?  The Okanagan Real Estate Investment Group will provide this unique space every month.
Okanagan Real Estate Investment Group
"Bringing Opportunities and Investors Together"