Welcome to the Okanagan Real Estate Investment Group Website!         Our objective is to connect like-minded people in the Okanagan Real Estate Investment Community with each other to Share, Learn, and Collaborate!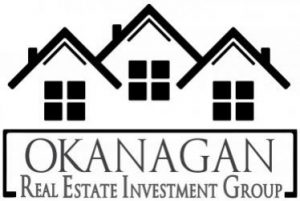 Our NEXT regular event will be held on Thursday, October 18, 2018 (we always meet on the 3rd Thursday of the month!)  7.00pm -9:30 pm at the Best Western Plus in Kelowna.

FIRST EVENT FOR NON-MEMBERS IS ALWAYS FREE!
Geoff Hoffman has a unique perspective when it comes to renovations and flipping properties. 
Geoff owned a very successful Home Hardware Building Centre for 20 years where he was involved in hundreds of renovations and building projects. Working closely with both customers and contractors, Geoff saw first hand which jobs went well and which were "train-wrecks".  Geoff is ready to share his insights that will allow you to avoid the mistakes many people fall into when organizing a project. 
Geoff, along with his wife Julie, will also share their very valuable experience in condominium flips from right here in Kelowna.  Their experiences will help you to know which are the "gems" to buy and which type of product should be avoided.
REGISTER FOR October, 2018 Event Here
As Always, Your FIRST Event is FREE!
Our events also include Open Mic times.  Be sure to come prepared with your opportunity, service, or even a success story!  You get 90 seconds to present your opportunity- so make sure and write it out and practice it ahead of time!  NOTE: Open Mic is for OREIG Members Only.
Attention OREIG MEMBERS!!!!
Be sure to join our Members Only Facebook Page to get EXCLUSIVE downloads, information AND previously recorded Events!
(Must be an OREIG Member to access)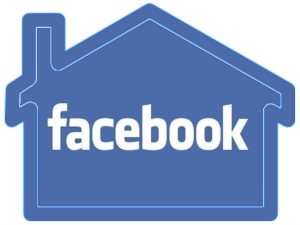 The Okanagan Real Estate Investment Group has been created to provide a regular place for real estate investors, industry professionals, and business owners to connect, network and grow.
The founders of the Real Estate Investment Group have been collectively investing in real estate since 2001. They have transacted hundreds of deals and close to $100 Million in Real Estate Transactions.
The vision for the Real Estate Investment Group is to create a Mastermind environment where real estate investors (new and veteran), industry professionals and business owners can surround themselves with like-minded people.
Through networking and dealing locally in the market, they have been asked many times "Why isn't there a real estate investment group in the Okanagan?"  So they decided to create one!
If you already attended a PREVIOUS event and have not yet decided to join as a MONTHLY Member, please click on the following link to become a Okanagan Real Estate Investment Group member:
There is dedicated time set aside specifically for networking.  This is where so much excitement can happen!  Can you think of a better place to find your next deal?  Your next Joint Venture Partner?  Your next Client?  The Okanagan Real Estate Investment Group will provide this unique space every month.
Okanagan Real Estate Investment Group
"Bringing Opportunities and Investors Together"