Welcome to the Okanagan Real Estate Investment Group Website!  Our objective is to connect like- minded people in the Okanagan Real Estate Investment Community with each other to Share , Learn, and Collaborate!

Our NEXT event will be held on Thursday, June 15th (we always meet on the 3rd Thursday of the month!) 7-9:30 pm at the Best Western Plus in Kelowna
 Please be sure to register below.  
As always, FIRST Event is FREE!
This month we have 2 AMAZING speakers joining us from Vancouver and Kamloops.   Make sure you register because this event is going to be PACKED!
Darren Jacklin
"How to build a Golden Rolodex."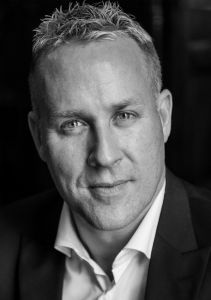 For over 22 years, Darren Jacklin has travelled four continents and personally trained over one million people in over 46 countries.
He has mentored entrepreneurs and business owners on specific and measurable strategies.
These strategies have then been implemented into businesses to increase income, transform obstacles into cash flow and turn passion into profits.
Darren has an uncanny ability to increase wealth and success by uncovering hidden assets, overlooked opportunities and undervalued possibilities.
His talent has captured the attention of Tiger 21, The Wall Street Journal, Yahoo Finance, NBC TV, CBS TV, Global TV, international radio stations, magazines and newspapers, movie producers, best-selling authors, CEO's and business experts worldwide.
Darren is also a featured as an international celebrity in the 2015 movie The Treasure Map.
Darren Jacklin currently sits on paid International Boards of Directors and Advisory Boards of public and private companies.  He has also personally trained over one hundred and fifty Fortune 500 companies such as Microsoft, AT&T, Black & Decker, Barclays Bank, as well as high school, college, and university students and lastly, professional athletes.
His experience has connected him with people in more than 128 countries.
Dave Dubeau
"How I Helped My Client Raise $447,397.00 For His Real Estate Deal, In Just 5 Days (With The Investors Eagerly Calling Him)"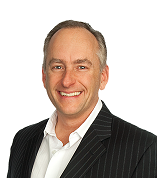 * The Simple 5 Step Process  Dave and his Clients Have Used To Raise Over
$21,844,000 And Counting  From Investors For Their Deals –With ZERO Cold Calling,
NO Schmoozing And NO 'Begging' For Money
* The #1 Strategy To Have Money-Partners Calling, Emailing And Texting You, Eager To Invest In Your Deals…
* Plus How You Can Get It Up And Running FAST (And Inexpensively)
* The Big Lie About Real Estate Investing That 99% Of Real Estate Entrepreneurs Don't Know About –
And How It Can Literally Save You Tens Of Thousands Of Dollars
* Who You Should (And Should NOT) Focus On When It Comes To Prospective Money Partners
(If You Get This Wrong, You Are In For A WORLD Of Hurt)
We will also have Open Mic time.  Be sure to come prepared with your opportunity, service, or even a success story!  You get 90 seconds to present your opportunity- so make sure and write it out and practice it ahead of time!  NOTE: Open Mic is for OREIG Members Only.
Attention OREIG MEMBERS!!!!
Be sure to join our Members Only Facebook Page to get EXCLUSIVE downloads, information AND previously recorded Events!
Click below to go right there!! (Must be an OREIG Member to access)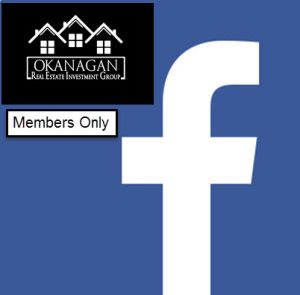 The Okanagan Real Estate Investment Group has been created to provide a regular place for real estate investors, industry professionals, and business owners to connect, network and grow.
The founders of the Real Estate Investment Group have been collectively investing in real estate since 2001. They have transacted hundreds of deals and close to $100 Million in Real Estate Transactions.
The vision for the Real Estate Investment Group is to create a Mastermind environment where real estate  investors (new and veteran), industry professionals and business owners can surround themselves with like-minded people.
Through networking and dealing locally in the market, they have been asked many times "Why isn't there a real estate investment group in the Okanagan?".  So they decided to create one!
If you already attended a PREVIOUS event and have not yet decided to join as a Member, please click on the following link to become a Okanagan Real Estate Investment Group member:
There is dedicated time set aside specifically for networking.  This is where so much excitement can happen!  Can you think of a better place to find your next deal?  Your next Joint Venture Partner?  Your next Client?  The Okanagan Real Estate Investment Group will provide this unique space every month.
Okanagan Real Estate Investment Group "Bringing Opportunities and Investors Together"