Welcome to the Okanagan Real Estate Investment Group Website!         Our objective is to connect like-minded people in the Okanagan Real Estate Investment Community with each other to Share, Learn, and Collaborate!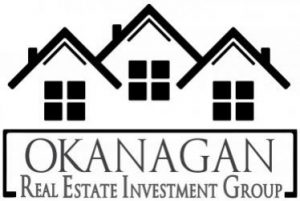 We are excited to present our NEXT event - our All Day
OREIG "Success Summit"
Saturday, February 23, 2019 
9:00am-5:30pm at the Best Western Plus in Kelowna.
"Getting Ready to Succeed in Real Estate Investment"
With
Russell Westcott, Dr. Rose Backman, Darren Jacklin, and Ross Lightle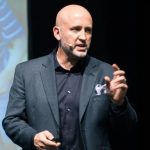 Russell Westcott is a full-time Veteran Canadian-based professional real estate investor, best-selling author, and an inspirational public speaker.  He started his real estate investment journey in 2002, quickly acquired many properties, joined the Real Estate Investment Network team and continued to grow and thrive not only as an investor, but an educator.  He continues his real estate investments along with training others as the "J.V. Jedi".  He is considered Canada's TOP Joint Venture specialist and he will have a ton of valuable information for you.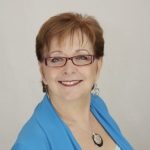 Dr. Rose Backman is a Kinesiology energy healer, author, business woman, coach, mentor, and real estate investor.  She has helped literally THOUSANDS of people break barriers, achieve goals, and overcome obstacles with her unique method called "The Backman Method".  She is our only returning speaker for the Okanagan Real Estate Investment Group Success Summit. She was by far the most popular presentation for the Success Summit in 2018.  At this event, YOU will be able to witness her work and see first hand how she helps people release "what is holding them back".  Most people never invest in themselves.  Most people never invest in real estate.  The reason most people don't, is because of FEAR and past experiences.  Yet GREAT wealth can be achieved efficiently using Real Estate Investing as a vehicle.  Dr. Rose helps people get to where they want to be financially, emotionally, and physically.
2 Tickets for $249 for a limited time (regular price $399) ending February 16, 2019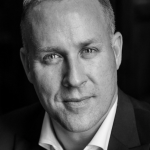 Darren Jacklin is a world class speaker, corporate trainer, Angel Investor and real estate investor.  He has educated 1 Million people throughout the world.  He has visited nearly every country on the planet and it is his mission to have an immense positive impact on the Earth.  He has an amazing story, has overcome incredible odds to be where he is today.  He has spoken at the Okanagan Real Estate Investment Group before and was one of our most popular presenters.  He presents himself at any room in a position of service.  His passion is to educate and help people to achieve the abundance everyone desires.  You are sure to enjoy his talk on Saturday, February 23. make sure and Register!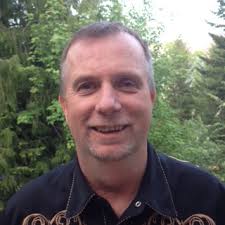 Ross is known as the "turnaround guy". Many times a week clients bring their problems and issues to Ross and most often using his simple farmer logic is able to help people turn problems into opportunities.
One of the most common testimonials is that Ross compresses time frames. He has analyzed, organized, tested and proven out best practices that create superior results faster. With a massive arsenal of best business practices and tools accumulated over 20+ years of study, practical application, and working with top clients, he is able to deliver the right tools, systems, and ideas that may have taken clients days or weeks to produce on their own. Ross continually and daily invests in himself and his education so he can continue to be that "resource" that client's turn to when they want to succeed and get superior results faster. Ross wants to be "the guy" before his clients actually need "the guy".
Clients from all over Canada and USA, either travel to the Rich With Ro$$ Studio or Ross will go to the client. Ross and his team transform the way people think, clarify their visions, get them focused on high leverage activities, and build strategies and plans to execute – fast. Ross has earned a reputation as the Premier Real Estate Coach who inspires, encourages, and facilitates the client's success.
2 Tickets for $249 for a limited time (regular price $399) ending February 16, 2019
Our monthly evening events also include Open Mic times.  Be sure to come prepared with your opportunity, service, or even a success story!  You get 90 seconds to present your opportunity- so make sure and write it out and practice it ahead of time!  NOTE: Open Mic is for OREIG Members Only.
Attention OREIG MEMBERS!!!!
Be sure to join our Members Only Facebook Page to get EXCLUSIVE downloads, information AND previously recorded Events!
(Must be an OREIG Member to access)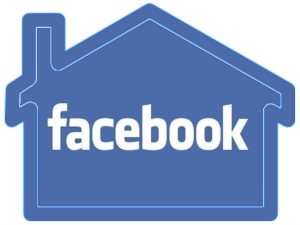 The Okanagan Real Estate Investment Group has been created to provide a regular place for real estate investors, industry professionals, and business owners to connect, network and grow.
The founders of the Real Estate Investment Group have been collectively investing in real estate since 2001. They have transacted hundreds of deals and close to $100 Million in Real Estate Transactions.
The vision for the Real Estate Investment Group is to create a Mastermind environment where real estate investors (new and veteran), industry professionals and business owners can surround themselves with like-minded people.
Through networking and dealing locally in the market, they have been asked many times "Why isn't there a real estate investment group in the Okanagan?"  So they decided to create one!
If you already attended a PREVIOUS event and have not yet decided to join as a MONTHLY Member, please click on the following link to become a Okanagan Real Estate Investment Group member:
There is dedicated time set aside specifically for networking.  This is where so much excitement can happen!  Can you think of a better place to find your next deal?  Your next Joint Venture Partner?  Your next Client?  The Okanagan Real Estate Investment Group will provide this unique space every month.
Okanagan Real Estate Investment Group
"Bringing Opportunities and Investors Together"